11 Days of Gratitude for 2011
Day 2
The second thing that 2011 brought me was the second half of our 8 month stay with my mom and dad.  When we moved from Los Angeles to Atlanta to be closer to family, we moved entirely on faith, with no job for Kevin and no place to stay.  Luckily, my parents have a couple spare bedrooms.  We lived with my mom and dad from September 1, 2010 to the middle of April, 2011.
It took us over a year of looking before we found and moved into our permanent house, and by the end of 2010, I was desperate for us to be in our own place.  Not that things had been bad at my parents, but simply because I was determined to be settled in before Evie made her appearance.  We had been very close to getting a move-in ready house and according to "my plans", we would have been all moved and settled in by the time we brought our little girl home from the hospital.  Once again, God had gone before us and knew exactly what we would need for the first several months of 2011… my parents.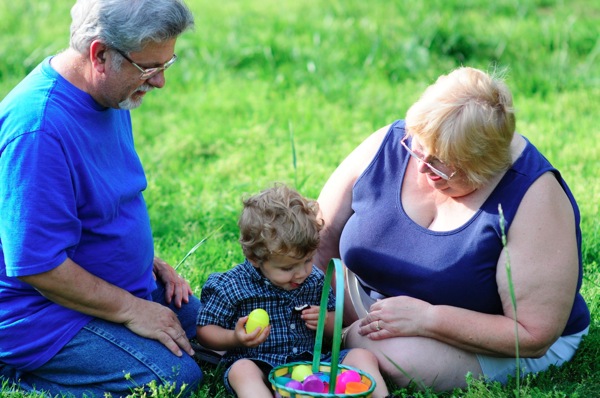 If you read yesterday's post, you remember that my darling, beautiful daughter cried a lot.  And when I say cried a LOT, I am not exaggerating.  I remember at some point looking up the "criteria" for colic and it said at least three hours of crying a day, for at least three days a week, for at least three weeks.  We had met and surpassed that goal exponentially.  To say I was exhausted was the understatement of the century.  Emotionally, physically, spiritually even, as my heart broke for this little girl who couldn't seem to find peace and my body cried out for rest.  But my own mom, she was there.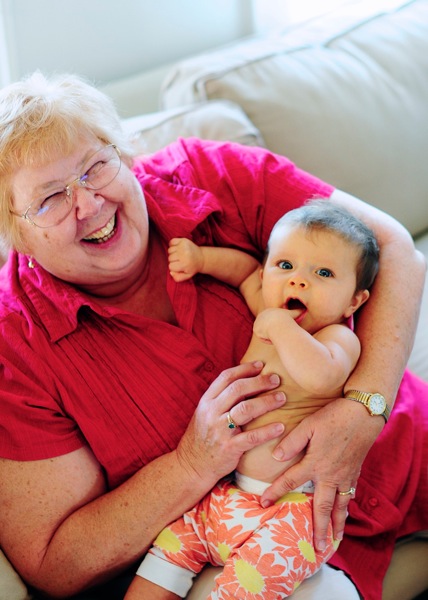 Having two children 18 months apart had seemed like a good idea at the time, but during nearly six months of colic, there was absolutely no way I would have survived caring for both of them without my parents.  After every sleepless night, my mom would get up and change, feed, and play with Jude.  My dad took care of dinners, my mom took care of laundry.  While I took care of a colicky baby, my parents took care of us.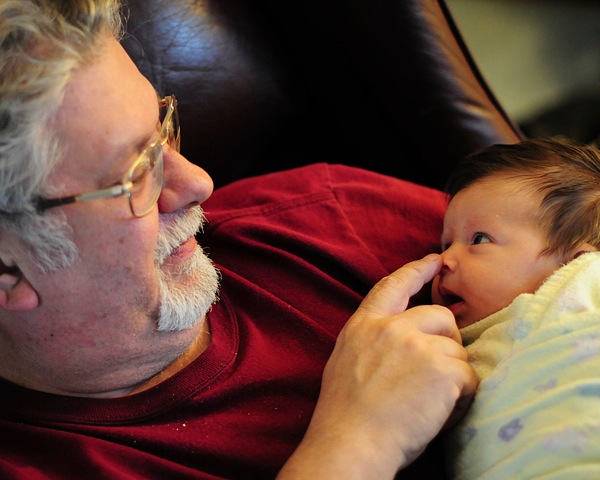 For all the help my parents gave me from January to April, I am eternally thankful.  But it wouldn't be the whole story if I just talked about how grateful I was for built-in nannies.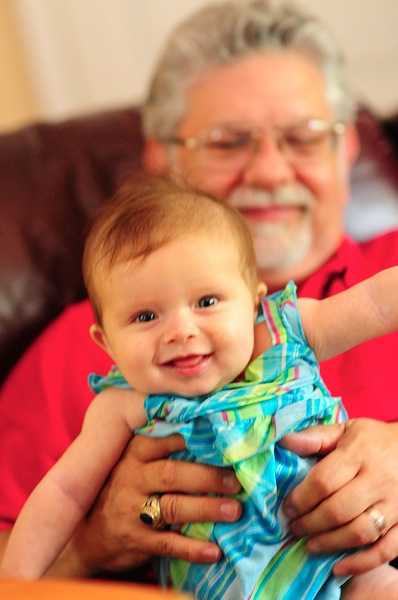 Those 8 months we spent with you, Mom and Dad, were such an amazing time of building a foundation for our new life here.
I treasure the many days Jude spent working in the garden with you Mom.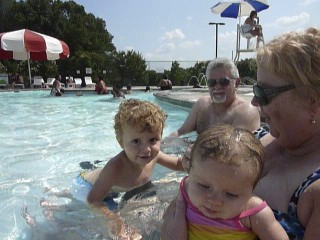 And the trips Jude took to the park and to swim lessons with you Dad.  I treasure the bond that was sealed between you two and Jude during our 8 months living with you.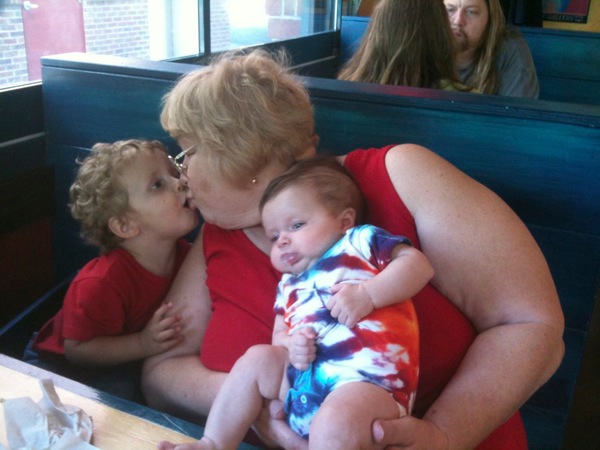 When we moved out, I remember feeling anxious, as I'd actually had very little time where I'd been alone with both of my children… How odd is that?  But you, my parents, had been there for me when I needed you most.  I can only imagine the pit of depression I would have fallen into had I been all by myself trying to survive with both of my 2 babies under 2.
When we moved into a rental house near Kevin's job, you both made the hour drive many times to help get us settled in, for you Dad to fix things in the house, and again, Mom, you came and did my laundry.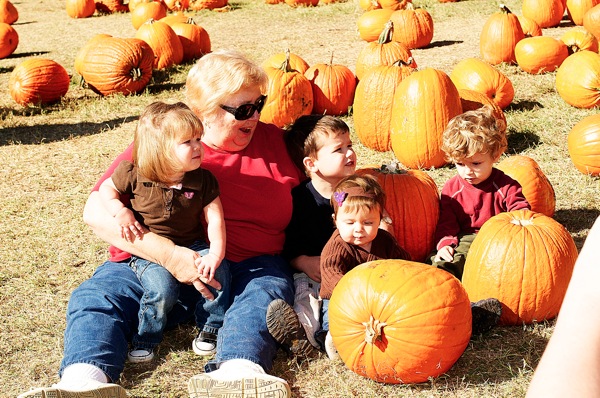 This year has been one of so many transitions, cross-country moves, new jobs, new babies, new homes, and even new cancer.  Through it all, my parents have been there.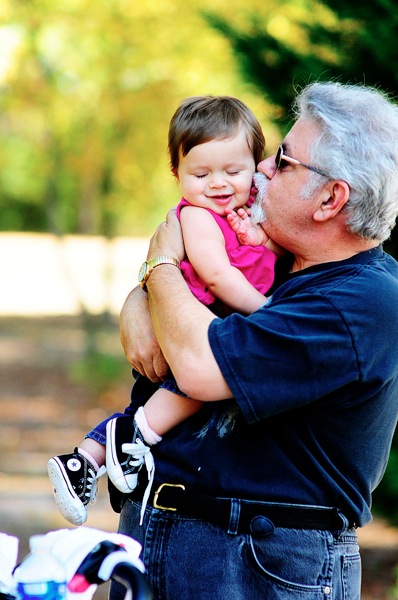 Kevin had his first surgery five days after we moved into our permanent home.  My mom had knee surgery the day before his surgery.  With all of that going on, my parents still found time to prioritize having dad come out and help with the million and one things that need a "handy" man around in a new house.  Things that Kevin wouldn't have been so great at even if he wasn't recovering from surgery (he's a tech guy, not a handy hubby), but certainly wasn't able to handle since he was.
Dad, you are amazing.  I am so grateful that 2011 gave us plenty of time with you.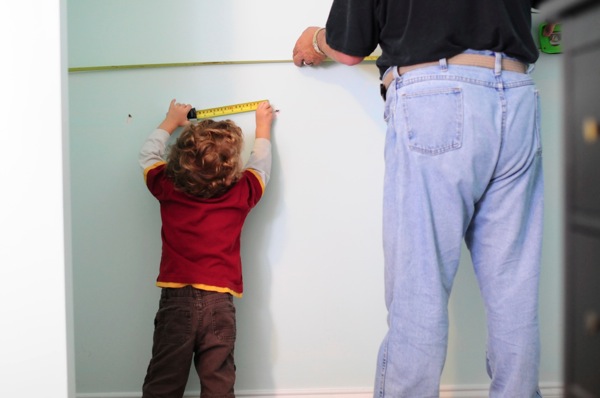 I am grateful for shelving you've measured and built with your little helper at your side.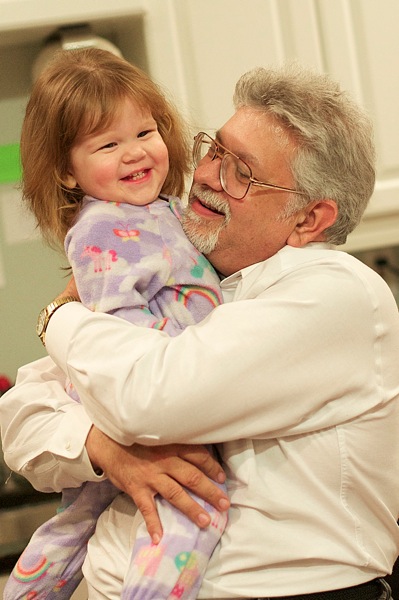 I am grateful for pure, unadulterated love you have for your grandchildren.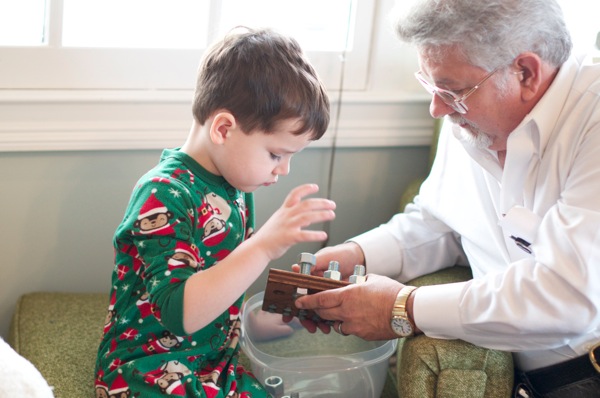 I am grateful for your teacher's heart, that you love to share with and encourage your grandchildren.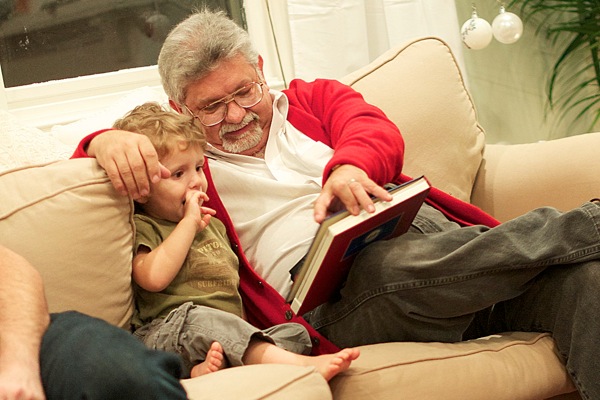 I am grateful for your joy that you share with us all, and most of all that we now live one hour away, instead of a day's flight.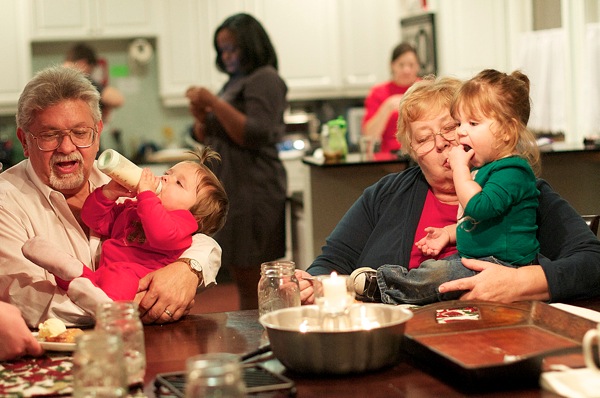 Mom, you are my angel.  A quiet source of strength and peace in the little things.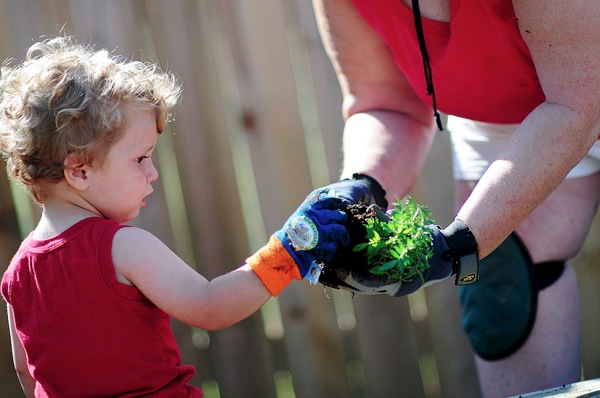 I loved that 2011 saw you and Jude in the garden.
That it saw you and Evie cuddling  on the back deck.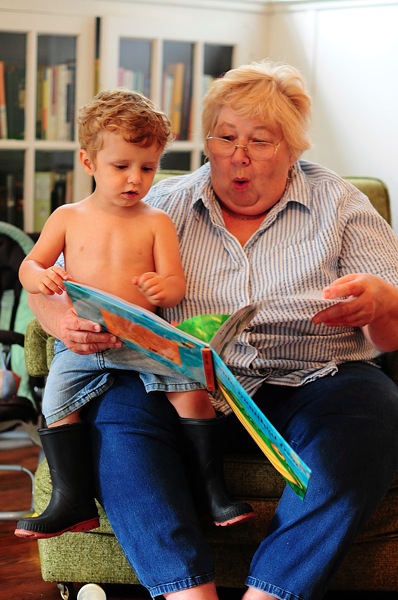 That it held lunch dates with you at Ria's Bluebird and mani-pedis in Edgewood.
I am so grateful for your prayers and your spirit as you lift us up and encourage us during the scariest time in our lives.
So the second thing that I am grateful for in 2011 is you.  Thank you for being there.  I love you.