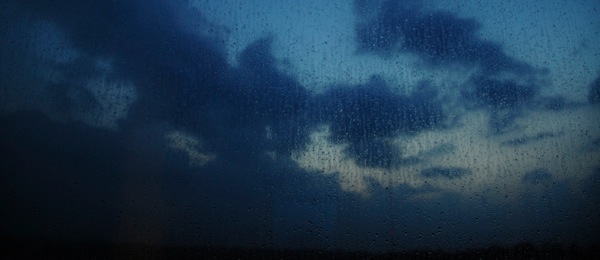 This morning, as I was trying to summon the energy to sit down and write, I stumbled upon this blog post by Tim Keller.  Go ahead and read it.  I'll wait.
Apparently, Tim Keller, a favorite author of Kevin's and a pastor of a church in New York City, also had cancer.  And when he did, he struggled with the question, "Why me?"  And then when he didn't die, but others did from the same cancer, he again struggled with the question, "Why me?"  My friend Candace said that she and Stuart have gone through the same thing.  Why was Stuart spared and others weren't?  The mind naturally turns to this question.
As I mentioned earlier in the week, I'm not struggling so much with "Why us?" rather with the bigger question of, "Why evil at all?"  Why is there sin, sadness, brokenness, and death.  I understand the fall, and man's free will to turn from God, and the trickle down effect that this has had over thousands of years of brokenness.  Yet still, it really does seem like maybe, just maybe, it might have been a better idea to have just not let evil come into existence to begin with me.
But that's just me.
Anyway, luckily, I'm not God.  And in Tim's article, he goes through four of the main answers that people tend to hear for the question of suffering, none of which are very satisfactory.  In the second half of the article, he points out that of all the world's religions, Christianity is the only one that teaches that God came to earth (in Jesus Christ) and became subject to suffering and death, "so that some day he can return to earth to end all suffering without ending us."
He goes on to say:
Do you see what this means? Yes, we don't know the reason God allows evil and suffering to continue, or why it is so random, but now at least we know what the reason isn't—what it can't be. It can't be that he doesn't love us! It can't be that he doesn't care. He is so committed to our ultimate happiness that he was willing to plunge into the greatest depths of suffering himself.
And he rightly acknowledges that this is only half of the answer.  But he quickly points out that "it is the half that we need."
I don't know why this is happening to us.  It's not right.  It's not fair.  I don't know if Kevin is going to live or die.  And the not knowing, frankly, is killing me more than I imagine the actual grief of death might be.  It's slowly driving me insane.
And I can honestly tell you that I don't trust God right now.
I can honestly say that I don't believe He has a plan for all of us, so please, dear friends, don't reach out and encourage me that He does.
This right here, this that we are going through…  It's senseless.  It's horrible, and it hurts, and it sucks.  And I do not, for one second believe that it is part of God's plan.  And it frankly hurts when people tell me so.  They say these things in love, in an attempt to be encouraging, but the most encouraging thing right now is for all of you to sit with us (physically or virtually) and agree that this stinks.  It really really does.  Stupid cancer.
And then, after we've all had a good cry about it, we can look up and see that God is still here.  Thank goodness that we can cry and shake our fists and scream angry, unwritable words at God and He can take it.
I don't know why this is happening or what will happen next and I will probably not understand any piece of this mystery on this side of heaven.  But I am finding a lot of comfort in realizing that the half of the answer I have is the half I need.
God loves me.  God loves Kevin.
"We should not expect to be able to grasp all God's purposes, but through the Cross and gospel of Jesus Christ, we can know his love. And that is what we need most."
That is the only half I need.