My adorable little son just cracks me up.  He is three years old and discussions with him about everything are fun and often hilarious.  Lately he'd been telling me all about his party that he was going to have.  He'd say, "When we have my party, we are going to blow bubbles and play with water and do BIG LOADER!"  (a favorite car toy of his)  I would ask him about this mysterious party and then he'd get all cagey and shy.  Then an hour later he would say, "We are going to eat yogurt and fruit and bagels at my party!" (what we were having for breakfast at that moment.)  This went on for a good part of this week and I realized that he'd been to a few parties lately, including his cousin's birthday party and the Halloween party, and he just really wanted to have a party of his own.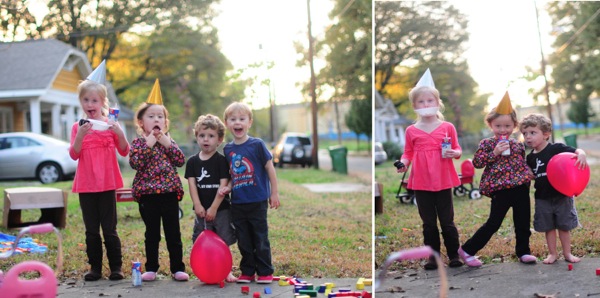 So I decided to let him throw a party.  On Friday night a week ago, I emailed my church's mom's group, some friends and family, and messaged our neighborhood's facebook group that Jude was throwing a party on Saturday from 4-7.  I said that it was a three year old-centric party but all were welcome to come.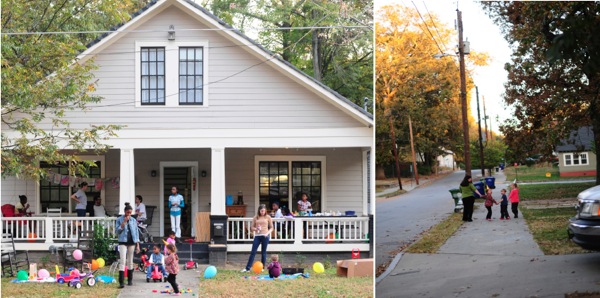 On Saturday morning when Jude woke up, I told him I had a surprise for him.  He curled up in my lap in the rocker and I told him that today he was throwing a party. And that we had lot's of work to do that morning to get ready for his party.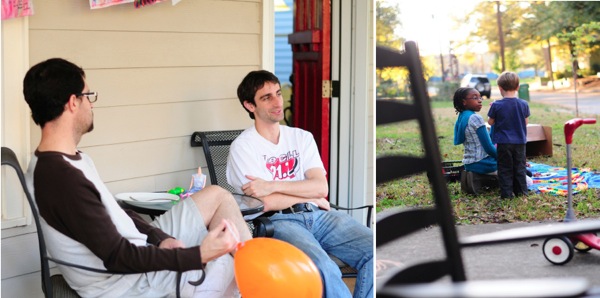 Kevin was sick and not able to take care of Evie while Jude and I shopped and prepared for his party.  Of course, right?!  So again I prayed, then gratefully reached out to my neighbor Dawn, who took Evie for the morning so Jude and I could have special time planning his party and Kevin could get some more rest.  I was glad that he ended up feeling well enough to at least enjoy the party.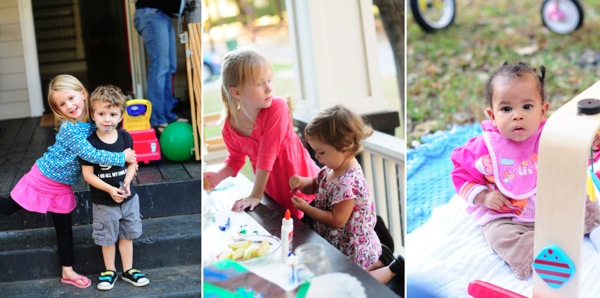 We had a wonderful morning starting with breakfast at the bagel shop. We planned his menu and decorations then headed to the store to make his purchases.  I asked him to make lot's of decisions like, "Do you want goldfish crackers or animal crackers?"  And he would invariably answer me, "I don't know.  I need to think about it."  Any of you who know my husband should be laughing right now.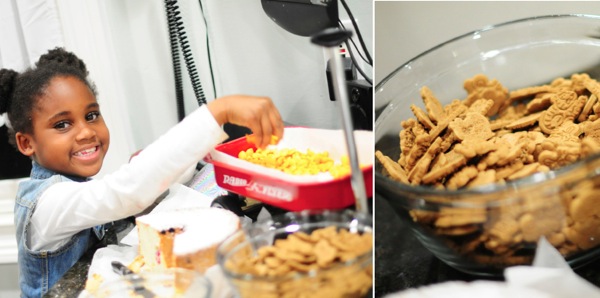 So, we got his snacks and decorations purchased, which consisted of goldfish crackers, apples, grapes, carrots, AND animal crackers.  And of course milk and cookies.  Because what party would be complete without milk and cookies?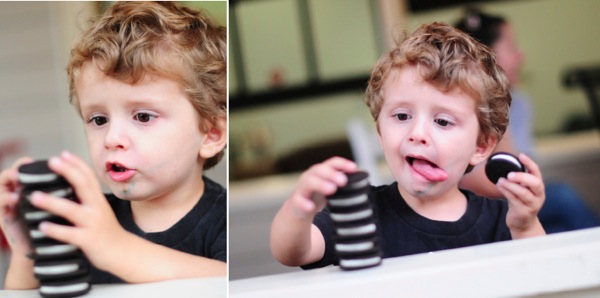 And balloons.  That was really his only request for decorations.  Balloons, and lot's of them.  Jude helped me prep his refreshments and do some house cleaning  then he, lucky kid, took a long nap so he would be nice and refreshed for his party.  I of course, finished cleaning during naptime and really right up until his party started.  I have a philosophy though that the best way to get my house clean is to throw a party.  That way I at least have some motivation to get things done.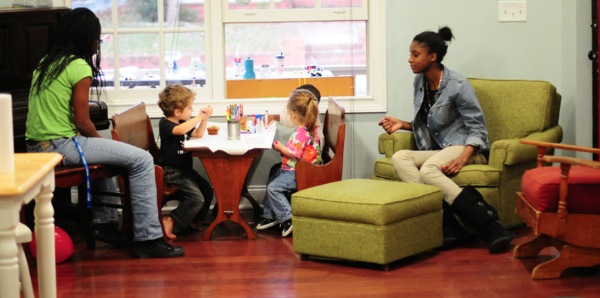 One of the things that Jude said to me multiple times that morning was, "What if nobody comes to my party?"  It just broke my heart to hear this little voice of insecurity coming from my son.  That's the kind of thing that I would worry about, but a three year old?  Where does this come from?  Jude and I were both pleasantly surprised that his party turned out to be quite the neighborhood bash.