A few weeks ago, a couple of our dear friends from our new church offered us the opportunity to run away for the weekend to their parents' cottage on Lake Hartwell in South Carolina.  We weren't going to be able to stay long, because Kevin had a big work project that would start at 6AM Sunday morning, but we still jumped at the chance to have a little time to run away and find some peace in the midst of our current storm.
My dad had been staying with us for the past three days (post about that coming up) to help me with some much needed to be finished projects around the house.  He and my mom agreed to take the kids, so Friday evening we packed them up to send home with my dad.  That afternoon and evening, it seemed like one thing after another kept happening to keep us from getting away.  Dad and I had a setback with the electrical in the laundry room, which put us behind.  We'd been racing to get projects done all day, so I still hadn't packed.  The kids were all over the place and of course, the house was a mess.  My house is always a mess.  This doesn't bother some people, but it's such a source of stress for me, when every horizontal surface (including floors) seems covered with something.  (I'm learning to let go.  a little.)  Anyway, we finally got off, knowing we'd get there pretty late, but still excited to be making it out of town.
We stopped at the UPS store to check our mailbox and pick up our packages, and then headed over to one of our favorite Italian restaurants, Figo, to enjoy some dinner before making the two hour drive to the cottage.  That's when I realized it.  I'd locked our keys and my phone in the car.  Kevin tried to break in with a coat hanger, but the cop driving slowly past deterred him.  He came back into the restaurant soaked (Oh, did I forget to mention it had started pouring rain?) and told me we'd need to get our only other set of keys back from my dad.  Who had just driven an hour to his house in Loganville with our kids.  The amazing man that he is, he turned around and started heading back.
After dinner, we headed next door to the coffee shop to wait for my dad.  It was at this point that I started trying to count our blessings.  It was either that or burst into tears again.  I was grateful that we weren't stuck outside in the cold and the rain.  We'd brought our laptops into the restaurant with us because I hadn't wanted to leave them in the car.  We could afford to buy coffee in a coffee shop.  I was feeling a little less down, but still so mad and frustrated that it has seemed lately like we can NEVER get a break!  I posted to Facebook that we were stuck and I was trying to find the silver lining.
Our friend Dave from back in LA reminded me in the comments that
Coffeeshop + Kevin Hill + No Kids = Silver Lining
Boy is he right.  I changed my attitude right then.  Our desire was to get away and to spend time together.  That's what we were doing.  I'd been feeling so beat up from everything and honestly, I sometimes feel like I'm looking for the next thing to go wrong.  Not a good way to go about my day.  I started opening the cards and packages from our mailbox.  There was a small package with my name on it from an etsy seller.  In it was a small box with no message.  Inside the box was this: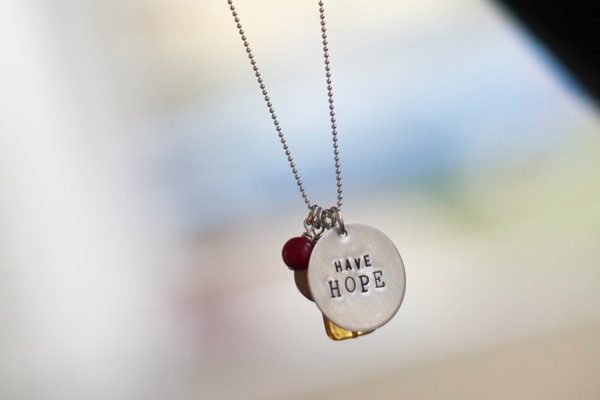 I have no idea who sent this.  If it was you and you wanted me to know it was you, please send me a message.  Either way, THANK YOU!  It's the most beautiful thing I've ever seen.  I love to put my fingers around the little stones and feel them as a reminder of the Hope we have in Christ.  When I move around a lot, the necklace makes a slight noise, again reminding me of our Hope.  It just brought tears to my eyes.  My faith is so weak, and my attitude so bad sometimes.  And here God is, telling me once again how much He loves me.  And to have HOPE that we are going to make it through this one way or another.  I am honestly still so terrified of losing the love of my life, and God reminds me that HE is my love and HE will carry me through, no matter what happens.  It doesn't make me love my husband any less, don't get me wrong, but the verse doesn't say KEVIN is my strength and my salvation.  Just when I reach the end of my rope again, God gives me more Hope.
Once Dad had brought us the keys (I love that amazing man), we were so exhausted that we just drove home and crashed.  But still, we got up early the next morning and headed on our way up to South Carolina to our getaway cottage.  It was a lovely drive up, and we listened to an especially encouraging sermon sent by our friends Paul and Lila from back in LA.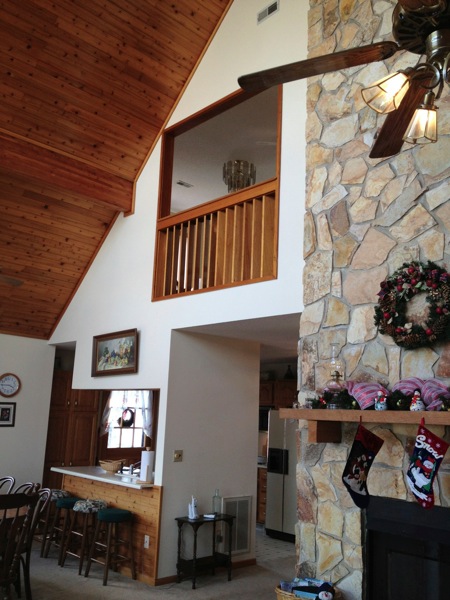 Enchanting lake house
We got to the cottage, and it was just so beautiful, so relaxing, so peaceful.  And what did we do?  We sat on the back deck, looked at the lake, then went inside, watched a movie, and took a nap!  And it was awesome!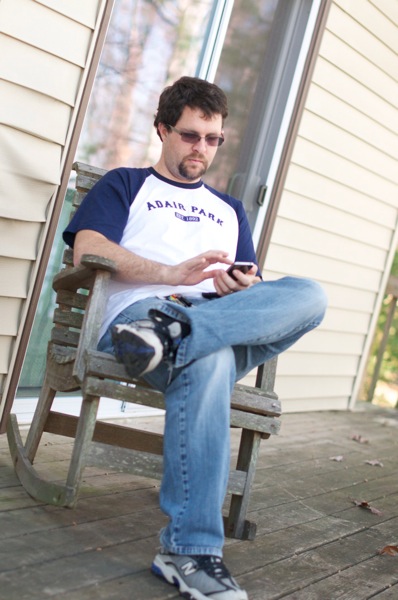 It was the absolute best time.  After hanging out and just enjoying the silence and the peace of that lovely place, we headed over to a restaurant that Jessie's parents frequent where they had offered to treat us to a meal.  It was a beautiful old renovated farmhouse, and I had the best salmon of my life.  We ate slowly, relaxed, and breathed deeply.  I felt close to my husband.  I had hope.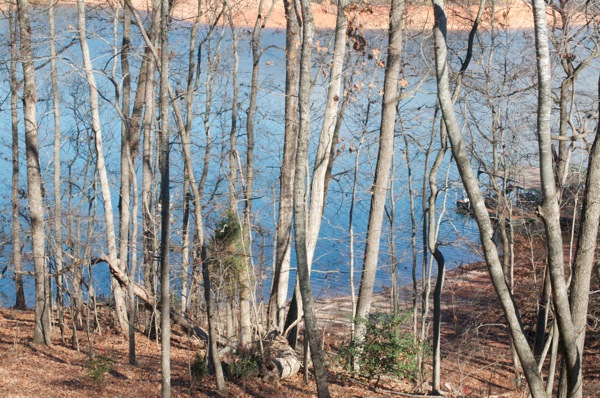 The lake was absolutely gorgeous, and just so quiet.  We loved it!
Then we made our way home, so Kevin could get up and go to work at six o'clock on a Sunday morning!  But the kids were still at our parents, so I had another quiet peaceful day to putter around the house, do some painting, and catch up on some cleaning projects.  Instead of feeling like I was madly trying to check things off a to do list, I felt calmer, slower, and it was nice.  So very nice.  Yes, Kevin Hill + No Kids for a weekend = Silver lining.  Thank you God for small blessings, and for reminding us always to Have Hope.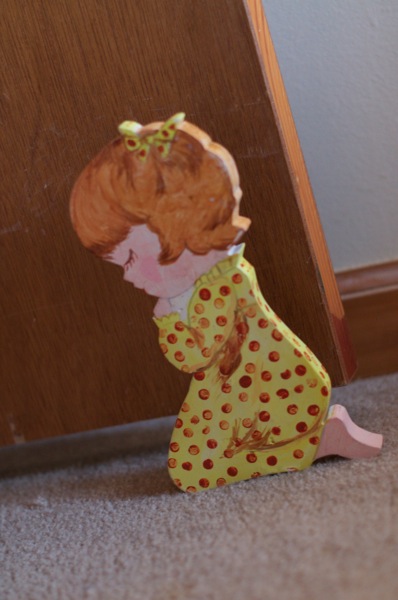 The door stopper in the kids room at the lake house… such sweet reminders that God gives us!