Hi friends, So Kevin and I finally made it home. Amazingly, Kevin's surgery went great, he had a perfect recovery in the hospital, and I managed to get a ticket on the same flight back as him just 24 hours later for only $122. We got in Tuesday evening around 6:30, our friends fed us an awesome stir-fry dinner, we passed out in our bed, and then Kevin got up and went to work the next day. I call that a miracle.
The kids are at my sister's house for a couple days while I try to get a TON of stuff done including editing about 20 photo sessions from shoots I did at my church's preschool back in Los Angeles, dealing with ANOTHER flat tire on our car (seriously, what is THAT about?!), and trying to make plans and coordinate care for the next phase of Kevin's treatment.
In a nutshell, we are in the "eye" of the storm, and will head back up to D.C. for the super-intense three week inpatient phase in anywhere from 2-4 weeks.
In the meantime, I am trying to pick up the pieces from traveling for four weeks straight and all of the "house mess" fall-out that comes with the combination of that and having lived in "survival" mode pretty much ever since we moved into our house a little over a year ago. I don't know if everyone knows this, but Kevin was diagnosed with cancer just two weeks after we closed on our house. He had his first surgery five days after we moved in. And oh yeah, we had two kids in diapers, Evie had a hundred and four temperature for three days over moving weekend, and our new (super old, but new to us) minivan we'd just purchased lost its transmission three days after we'd bought it. Ah, the good old days.
Anyway, I'm telling you all this to make you feel sorry for me and be willing to come help me on Saturday. I'm totally serious! For all you women out there who know how much a crazy, messy, dis-organized house can make a person fall into depression and can make it feel like everything else around her is falling apart, I don't need to say anymore. I think you'll do your best to come lend a hand. For the rest of you, just trust me when I say, I seriously need all hands on deck for me to keep keeping it together and taking care of all the things I have to to keep this family sane and relatively healthy in the midst of this crazy storm.
So here's what I'm proposing… This Saturday, I'm throwing a "Hill Family Spring Cleaning Work Day". I spent an hour this morning trying to break down all the crap that needs to be done to get this house back in order and wrote the tasks down on little index cards. I have a wall of index cards with a range of things that anyone with a few hours to spare on Saturday can come down and help with.
I need help getting things cleaned up and unpacked from traveling, but also help sorting and organizing paper to get medical bills and important paperwork under control. We need hands to wash and fold laundry. We need help organizing the freezer so when we come back I can just grab and heat up food easily. We need folks to blow or rake the blanket of leaves in the front and back yards so we don't end up with a rat infiltration. We need folks who can change batteries in smoke detectors and change air filters. We need help cleaning out and vacumming the cars that haven't been cleaned in oh, I really don't want to think about it.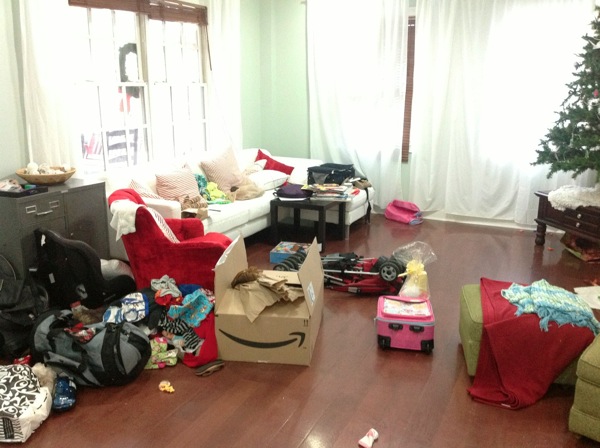 As hard as everything's been so far, I just know it's only going to get harder. On top of that, when Kevin comes home from the next phase of treatment, he will be coming home with a brand new immune system (a super fighter, grown in a lab, spiderman-style immune system) but a young one nonetheless, and he will be susceptible to infection. So I need the house to be super clean, linens washed, and air vents and ceiling fans vacuumed.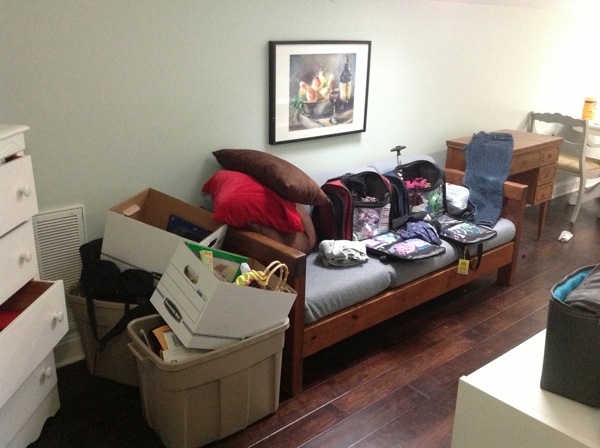 None of this stuff is very hard, and like I said, I've done my best to break everything down so that if I can get a BUNCH of you to descend on the house on Saturday, you can just take a card and get started and we can whip the house into shape and have at least that one thing ready for whatever happens next. Many hands make light work, so I'm asking any and all of you who are local to go to our Hill Family Fighters Facebook page and sign up for the event and come on down on Saturday to lend us a few hours and help me batten down the hatches and get the house ready for whatever comes next.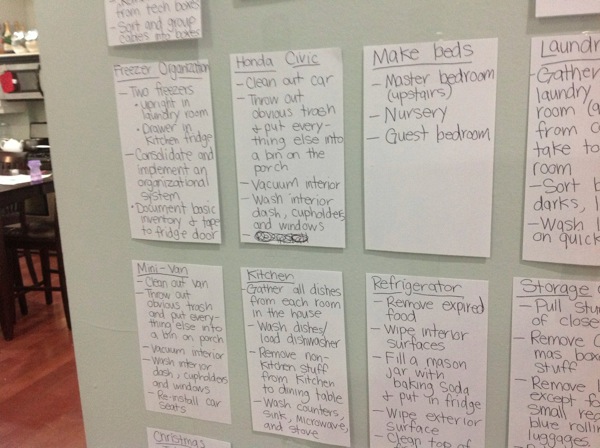 There are lot's of tasks that can be done even if you have kids along with you, if they have a willing heart for helping out. There's everything from emptying waste-baskets to using the hand vac to vacuum out the van. My kids won't be there, but if you have super young ones and you want to bring them and have them play in the playroom while you help in whatever way you can, that's cool too. Seriously, anybody who can help for any amount of time would be SO greatly appreciated.
Like I said, there's a variety of tasks I've broken down, including a few handy-man type things. Seriously, we've been in survival mode since we moved in, and Kevin's pretty much been too sick to do a whole lot and whatever energy he HAS had has gone into keeping up on his job. Bless that man, I am so proud of him for pushing through and that he is still working right now. For those who don't know, other than the part-time photography work I've just started, I am a full-time stay at home mom at the moment (and full time learning everything about managing cancer adventures too job!) so I don't have an income to speak of. The fact that Kevin's worked so hard to continue working is the reason we are still financially solvent right now. But that has left him with little to no energy left for much else, and so again, that's why I'm asking for your help with this sort of random assortment of spring cleaning, organizing, and handy-man tasks. Heck, our Christmas tree is still up! Seriously, help us not to be THOSE people!
Please come out Saturday morning to 746 Pearce St SW Atlanta GA 30310 from 9AM until 5PM to help for an hour or two or more. We will have krispy kreme donuts, bagels and cream cheese, and lot's of fresh coffee for breakfast. We will order pizza at noon, and anybody who has stuck it out till dinner, we'll have a tasty casserole. If you have any of the following equipment, please bring it along if you are able (be sure to mark it with your name so it doesn't get mixed up). We could use: leaf blowers (with extension cord), rakes, vacuum cleaners, wheel barrows, painter's ladders.
I have a friend who has graciously agreed to pay for a cleaning service to come in next week and do deep cleaning (bathrooms, floors, etc.) so it really will be more of the picking up, gathering stuff, folding laundry type variety of cleaning. Like I said, whatever and for however long you can offer to help, I will be so eternally grateful. There are a million things I still have to do and figure out before the next phase of treatment starts, and if I can have this big thing under control, it will be one huge step closer to being able to get ready.
Also, for those of you who are not local, I'm working on a few ways that you can help if you want to get involved. Be on the lookout for an updated how you can help page, and the most important thing right now is to just keep on praying.
Here are our specific prayer request for the time being:
That God will miraculously heal Kevin's cancer and give us all many more years with him.
For healing of stage four melanoma for Kevin's roommate at the NIH who divorced six months ago and then was diagnosed with stage four melanoma four months ago. He and his ex-wife have two young children, just like us. I cannot even begin to imagine going through all of this alone.
That our children will remain healthy both emotionally and physically.
That God will continue to miraculously give me extra measures of energy, stamina, comfort, and encouragement during this season.
That the right child-care situation for our children during our next three week trip to D.C. will be made apparent to us and that our children will feel stable and happy.
For financial provision during any un-paid time Kevin has to take off of work during his inpatient stay.
For God's continued veil of security and protection around our house (we live in a high-crime area, and miraculously through all of this travel, we have had NO issues of break-ins, violence, theft. etc. We believe this to be a truly miraculous protection from God and pray for it to continue)
For God's story to continue to be told humbly, honestly, and faithfully through this blog, our Facebook page, our interactions with friends and strangers, and our family. For God's perfect will to be done and for us to trust Him hourly in it.