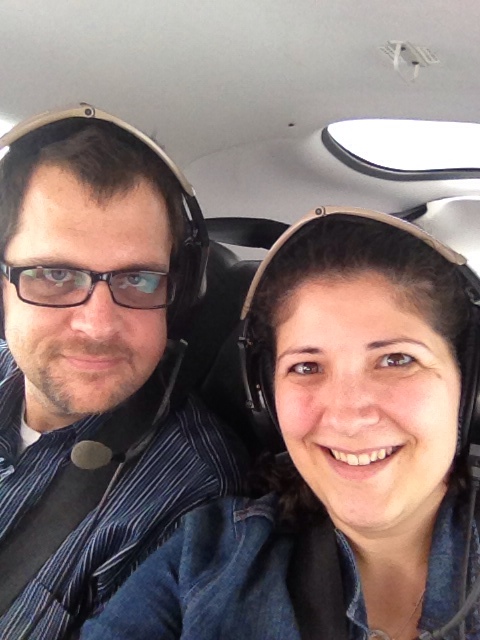 As I type these words, we are literally flying through the clouds. We are sitting in the back seat of a single engine plane being flown by a friend of a friend to bring us up to Washington D.C. We are wearing these crazy headsets that make me feel like I'm in Top Gun, and the plane flies low so we can look out the window and see the countryside below us through the clouds.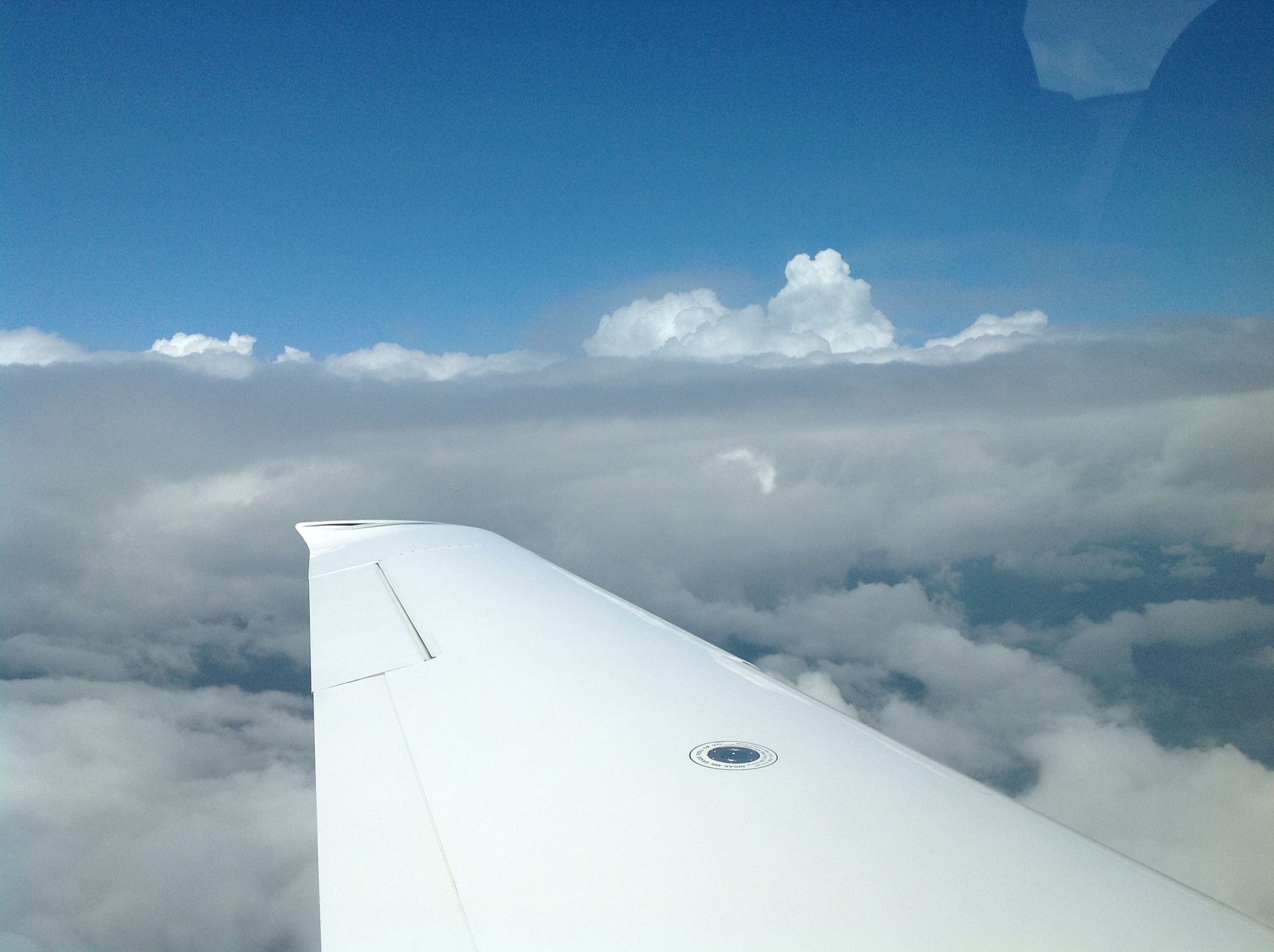 And for the first time in almost two weeks, I feel at peace.
I do apologize for the long "radio silence". It's been a rough road since we got the results of his scans, and we were frankly stunned at how little clarity there would be about the next steps. I have tried to write and share, but until I got something figured out, it was just too exhausting, both emotionally and mentally to try to fill you all in.
Truthfully, we still don't have a plan yet, inasmuch as we haven't settled on a specific course of treatment and we don't have a date that we will start something. But we at least have a plan to get a plan.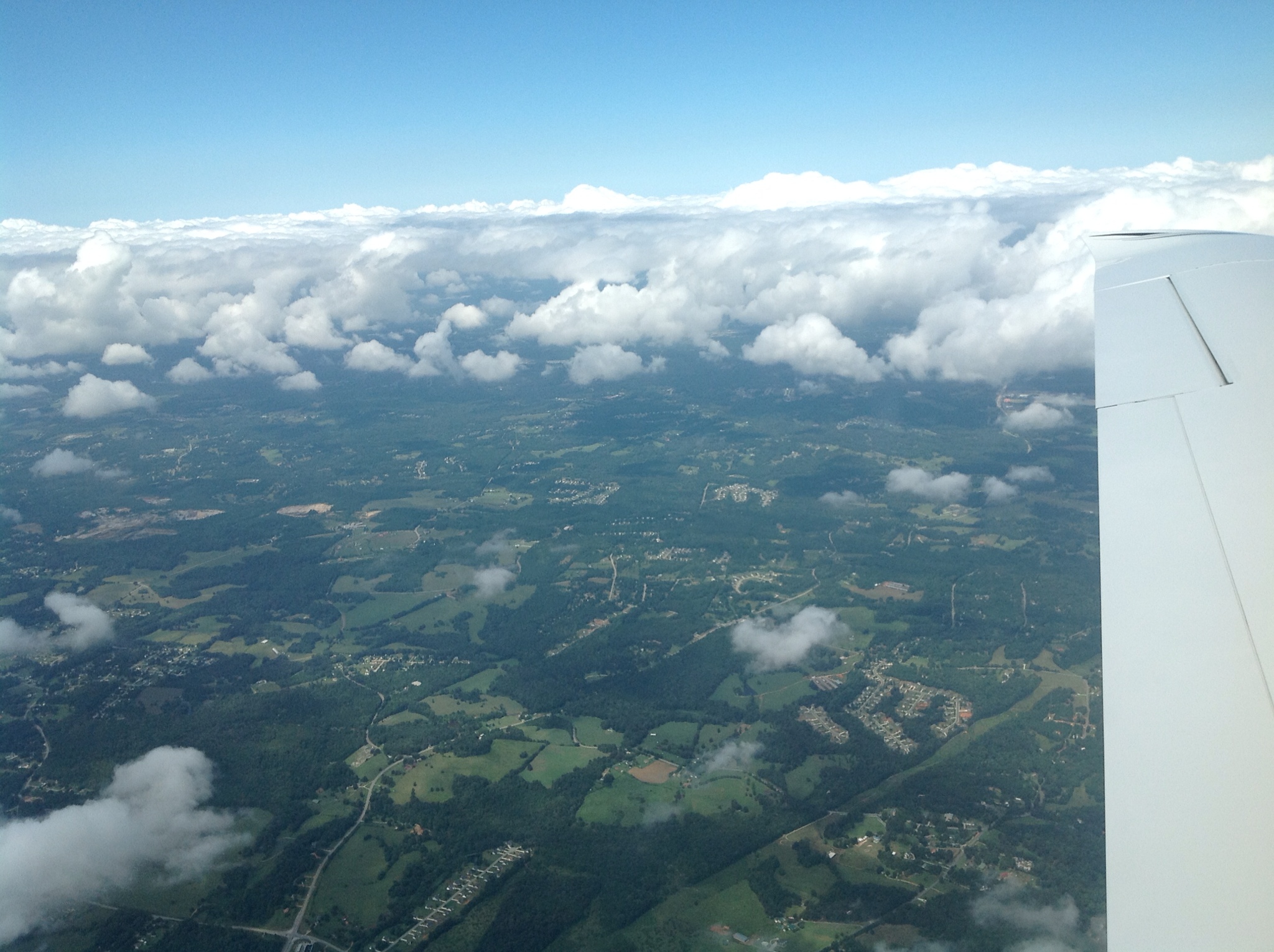 Which brings me back to why we are soaring through the clouds.
Basically, the IL-2 treatment didn't work and in the time we spent doing treatment, his cancer has gotten slightly worse. The only options that Emory has are the two FDA approved treatments for metastatic melanoma, ippilimumab and vemurafenib. They each have very big pros and cons, but for a number of reasons it made sense to look elsewhere to find out about clinical trials.
After a solid week of researching, calling every major cancer center in America, and meeting again with our local doctors, we got appointments set up at the National Cancer Institute and UCLA. Kevin will be seen tomorrow all day at NCI. On Friday we may do a little touring in D.C. or have more appointments. On Saturday, we fly to Los Angeles to reunite with the kids.
On Sunday, we'll be going to Village Church for the 11:00 service. We'll be hanging out in the chapel afterwards for about an hour if anyone would like to come say hi to us. Also, we will be having Evie dedicated. This means a lot to me since we had Jude dedicated at Village Church and we were also married there. I attended Village for nearly ten years and Kevin for longer. Though it is no longer technically our home church, it is our home when we are there. So if you're around, join us for the 11:00 service at Village on Sunday and pray with us for our family.
On Monday Kevin has his appointment at UCLA at 12:30. Between this appointment and the one at NCI, we hope to arrive at a treatment option and plan that sounds promising and then to get started as soon as possible. We honestly have no idea how long we will be in LA. We booked one way tickets to just get there and then will figure out the next step after our appointment on Monday.
For now, please continue to pray. Pray for us for peace, wisdom, happy reuniting of our family, and for Kevin's body to be miraculously healed!