It's seriously getting almost comical at this point.
So far we've refrained from listing all of the crazy sucky things that have happened in the last few months in our lives.  We had a transmission fail on our minivan, three days after buying it.  A tree fell through our backyard two days after closing on our house.  We got random flat tires, tickets, crazy title mix-ups on our car loan.  Evie got a urinary tract infection and I spent the day at the urgent care with her the day after moving into our new house.  Our moving in date was pushed back three times due to contractor delays.  And oh yeah, there was the whole melanoma thing.  Kevin had his first surgery 5 days after we moved into our house.
I had planned my first portrait party for tomorrow with the members of my church as my first "guests".  The idea is a twist on mini-sessions where I have a holiday party and families book in 30-45 minute sessions at a reduced rate and come hang out at the house and get pictures taken and hang out with friends all at once.  I was doing a very special one for my church family because so many of them are missionaries and living off of support.  I was doing this so that they could afford to have nice family pictures for the holidays.  The party had already been pushed back a week because of Kevin's surgery.  I was really really excited about doing this.  This was my gift to my friends, and was also a small fundraiser to help kickstart our medical co-pay and parking fund for when Kevin starts having his daily radiation and chemo treatments.  But mostly, I was excited because it was something "normal" to do, one of my  many dreams and visions for our first holiday season in our new home.
Once again, God has different plans.  Evie has had "stomach problems" for the past few days, and I'd chalked it up to eating too much fruit and fiber.  But when she woke up this morning covered in dried vomit from the night (tell this story to your teenage friends if you want to give them some good birth control reminders) I knew something more was wrong.  I checked her temp and sure enough 100.1
By naptime both kids had 100 degree fevers and after naptime, let's say things had gotten so bad both kids had to take a bath.  I knew then it was time to cancel the party, as bugs like this can spread fast and furious and that's the last thing anyone from my church wants.
I really do try to sound positive on this blog, but it's times like this that I start to get down, start to feel sorry for myself.  It's just that SO MANY things have been flying fast and furious at us.  I remember reading a story called Average Waves in Unprotected Waters Wear Down Mountains.  That's kind of how I'm feeling right now.
After the second call to the doctor, he said that if I couldn't get Evie to drink any fluids in the next 3-4 hours, I'd need to take her to the ER for fluids, as she was quickly becoming dehydrated.  She'd thrown up the gatorade and wouldn't touch the pedialyte, but on the advice of a friend, I tried some of the magical O'Mara chicken soup, warmed slightly and ladled into her bottle.  It took a little coaxing, but she finally started to chug it down!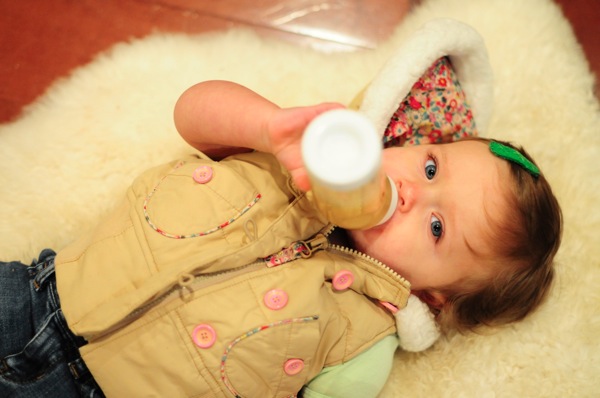 Tim and Becky's chicken soup saves us from a trip to the ER
Hooray for small victories, like being saved from a trip to the ER.  My new friend Maiya, who is my across the street neighbor brought us some more diapers and cooked us a meal.  Yet again, little did I know I'd really need someone else to handle dinner for me.  I'm really starting to understand why people bring food when stuff like this happens.
Oh yeah, then Kevin calls and says he has to work late because of a big emergency at the office.  I don't mind, it's part of his job description to have to occasionally work late, but it came again at a particularly inopportune time.
But.  When I start to feel like throwing myself a little pity party, I am reminded of blessing after blessing after blessing.  Two of them being these.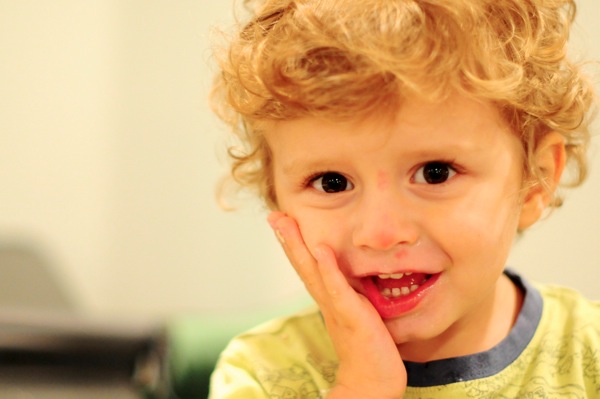 Oh my, I don't believe I have a 100 degree fever!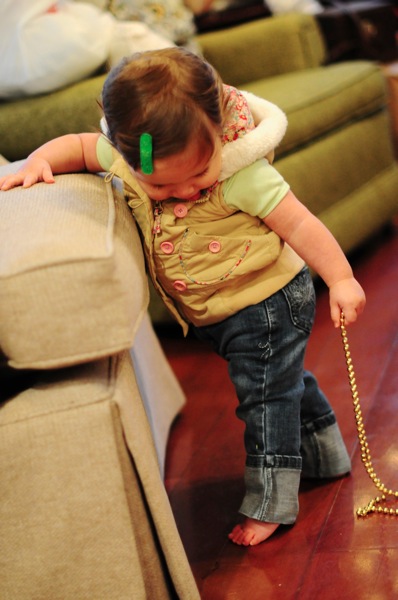 Me either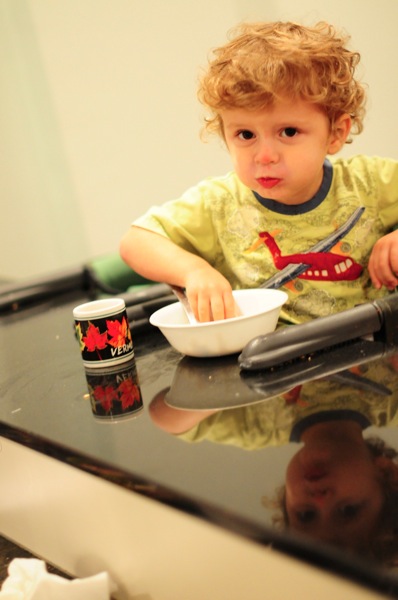 Chicken soup for the soul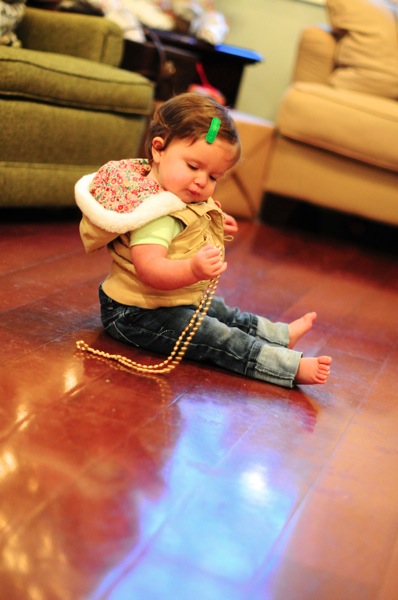 Stomach bugs are for losers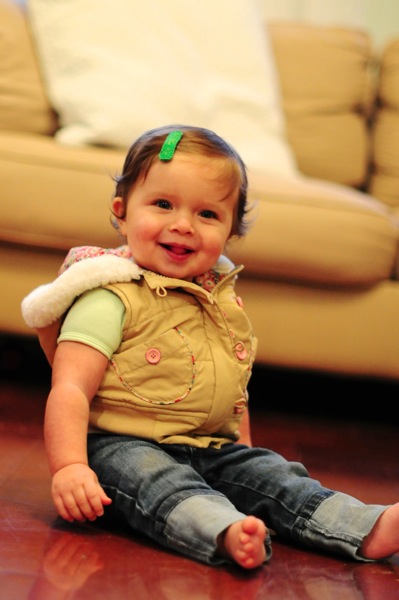 I'll just look stinkin' cute instead